Regular price
$62.99
Sale price
$39.98
Unit price
per
Sale
Sold out
Mobility Pro Tablets - Professional Strength
Multi-faceted joint support and repair. In as little as 6 days clinical studies show significant increase in joint mobility and decrease in pain.
How does this happen? It starts with combining 14 powerful science backed ingredients.
Ingredients Matter - for supplements to absorb and activate they require the science back combinations of nutrients and digestive enzymes. 

Professional strength Mobility Pro® maintains the natural balance needed for healthy joint performance. Modern lifestyles, dietary changes, and age tend to deplete many nutrient levels which support joint health. Mobility Pro® replenishes nutrients to assist proper joint function.
Professional Strength Mobility Pro® is a revolutionary supplement for the 21st century. It replaces traditional joint supplements such as glucosamine and chondroitin which may be allergenic and contribute to other health issues.
Professional Strength Mobility Pro® delivers maximum performance without chemicals. It is designed to be value priced with the consumer in mind, making it a superior choice for clinics and patients alike.
Benefits of Mobility Pro
Fast Acting
Targeted Release in Digestive Tract for Maximum Benefit
Scientifically Backed Ingredients
Shellfish Free
Drug-Free Natural Formula
Targeted Release
Mobility Pro's® exclusive nutrient release system protects ingredients through the stomach and allows them to slowly be released into the small intestine for absorption. This unique method helps to protect sensitive nutrients from powerful stomach acid and also supports joint support in between dosages for longer-lasting results.
Download the FREE eBook here
View full details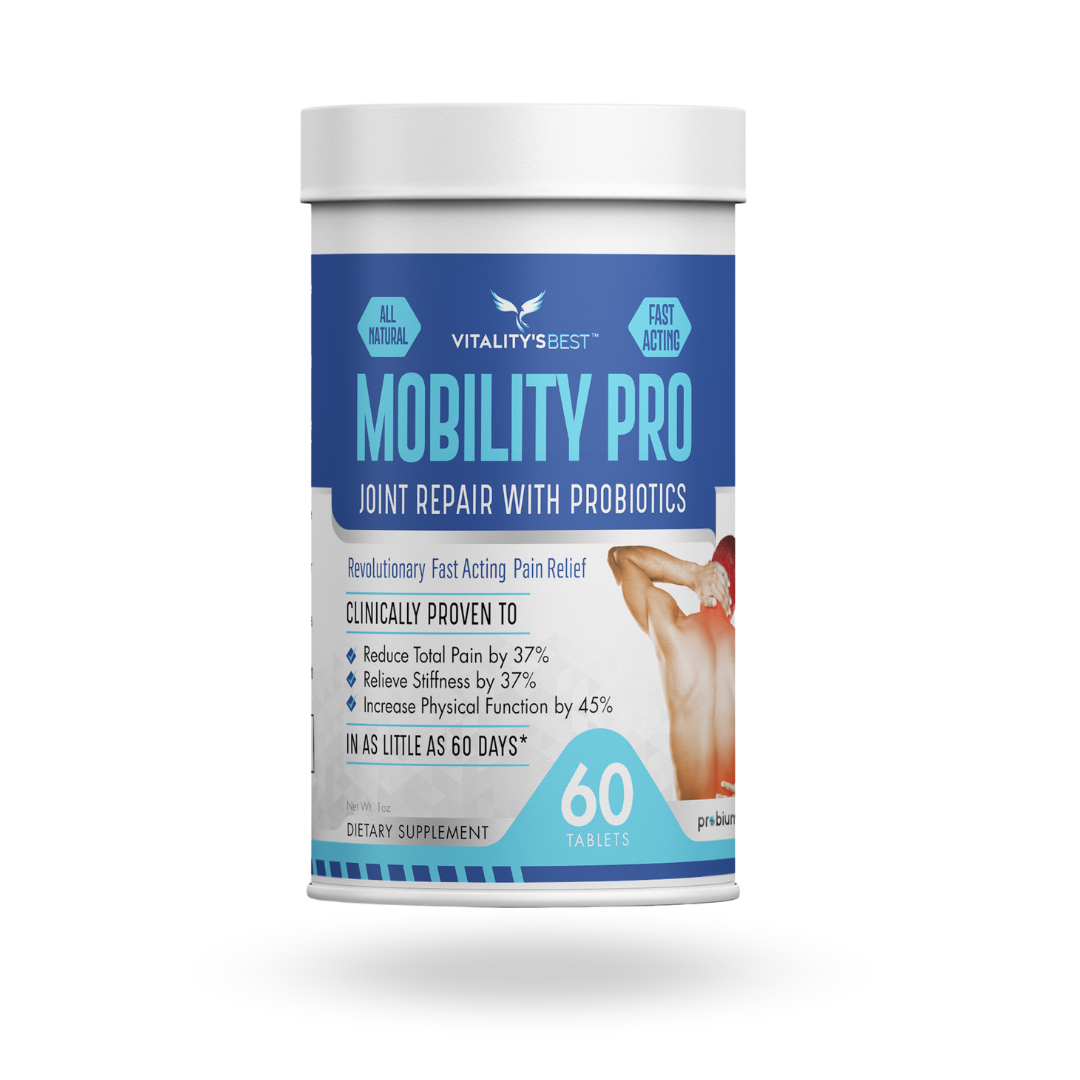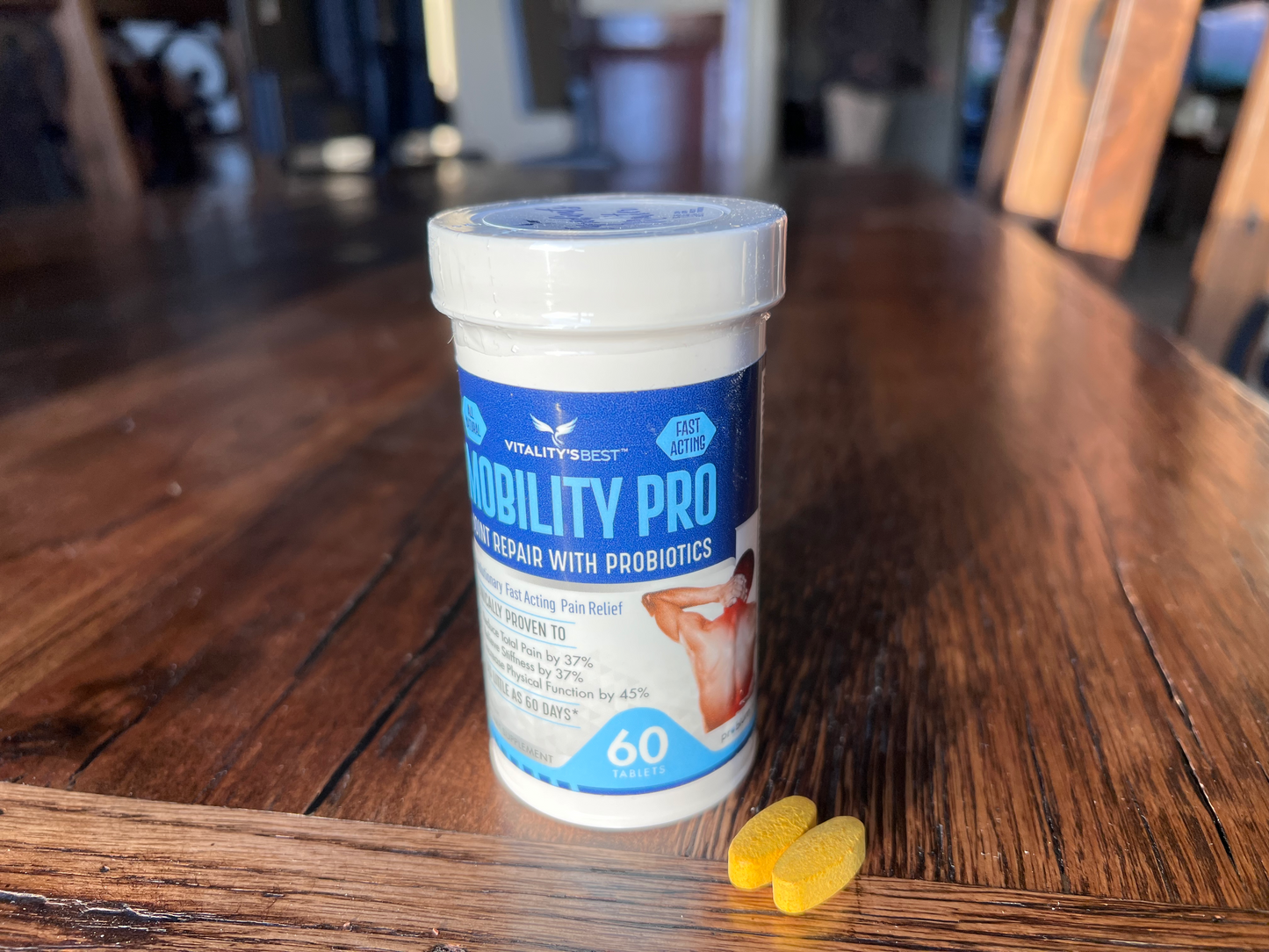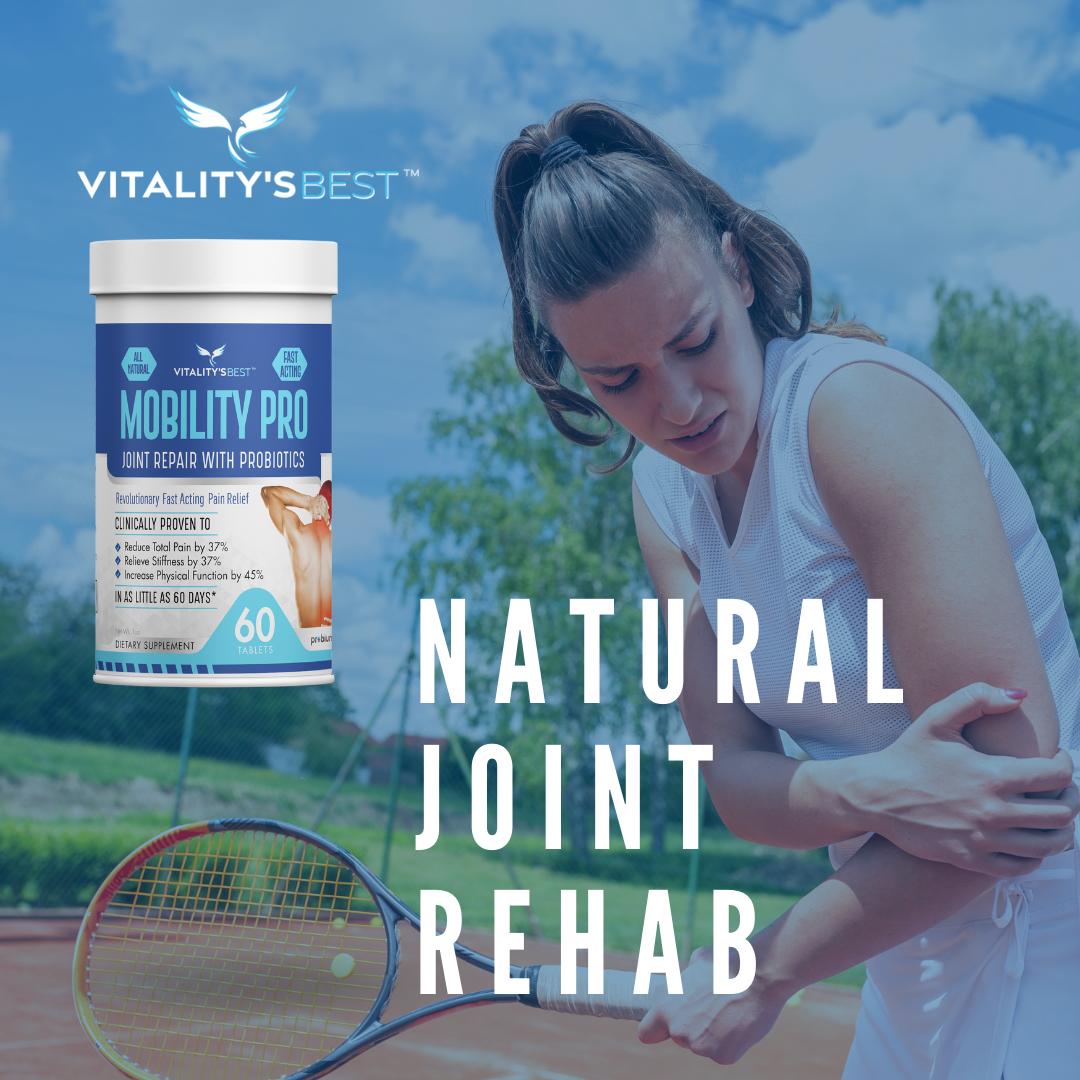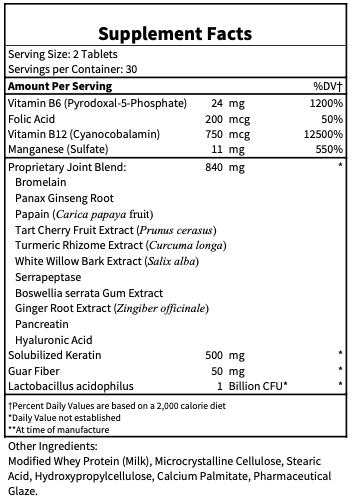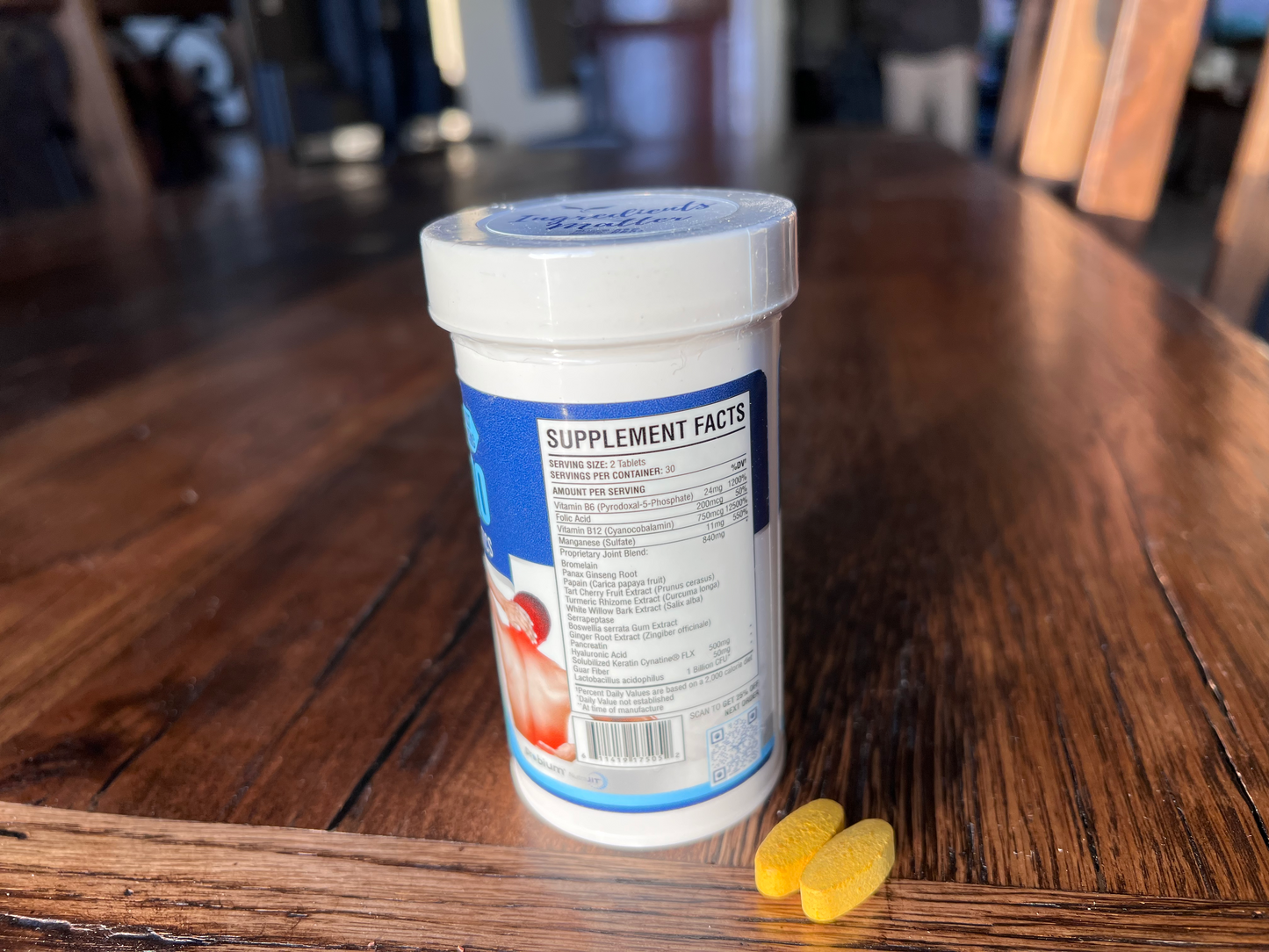 Complete Multi-Nutritives for Better Living
Highlights

Vitality's Best offers Multi-Nutritive supplements with a powerhouse combination of nutritives, co-factors, and digestive enzymes that are clean and natural and formulated for results.
How to Use

Mix 1 Serving of Big Swing Sport into 6-12 oz of water and mix thoroughly.

Big Swing Sport - Provides 6x the hydration of regular water. Plus it provides natural joint fuel and repair along with electrolyte replacement.

Use Pre + During + Post Workout
Ingredients

Vitamin B6

Folic Acid

Vitamin B12

Magnesium (as Magnesium citrate)

Zinc (Zinc gluconate)

Chloride

Sodium

Potassium

HydroMax® (50% Gylcerol)

Propreitary Joint Complex

Keratin
Enzyme Blend (Serrapeptase and Papain)
Hyaluronic Acid

Other Ingredients: Dextrose, Citric Acid, Maltodextrin, Silicon Dioxide, Natural
Flavors, Sucralose, Red Cabbage Extract, Beet Juice Powder
Clinical Research

Big Swing Sport Features HydroMax® and NutraJIT™

HydroMax® is a proprietary blend of glycerol and silica that creating products that build muscle, accelerate recovery and increase endurance.

Glycerol has been well established as a "hyperhydrating agent" because of its unique ability to affect blood plasma levels. Glycerol, when combined with large quantities of water, increases the amounts of fluid, minerals and other muscle building agents deeper into muscle, which increases muscle size and fullness that would otherwise be excreted.

NutraJIT™ is a whey protein
extract which protects
active ingredients as
they pass through
gastric acids. It
allows nutrients
to release in
the intestinal
tract for maximum efficacy natural breakthrough.
Finally a way to get amazing nutrients into my whole family... and it is easy!
Check Out Teen18
Go Packs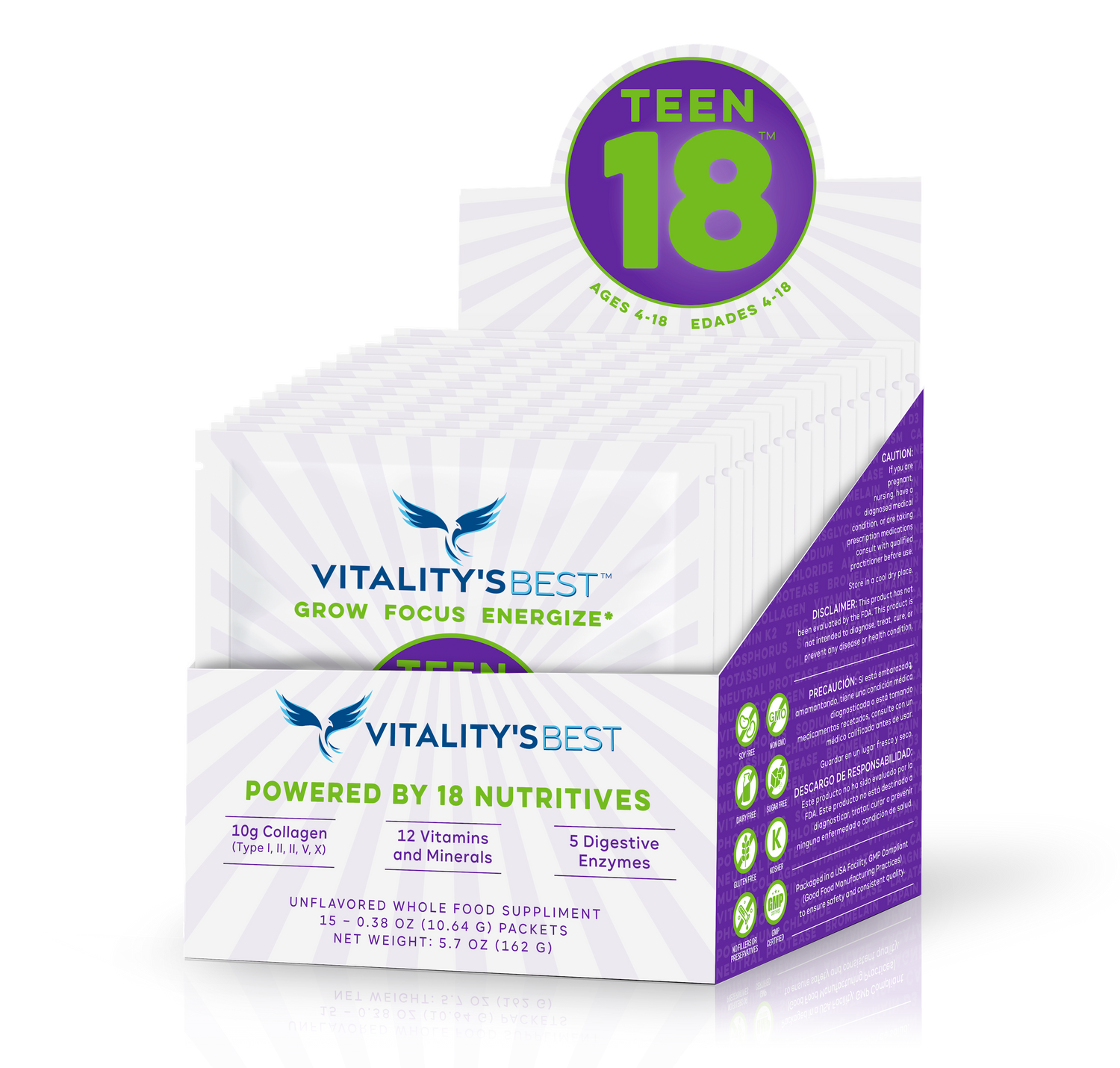 Go Packs
Don't Miss a Day of Teen 18 with convenient Go Packs. Perfect for Sports Practice, Travel, School, Play Dates.
Shop Now